Corwin looks forward to receiving your proposal. Please email your proposal to only one editor, as it will expedite the response. If you have additional questions, contact us by phone at 800-233-9936.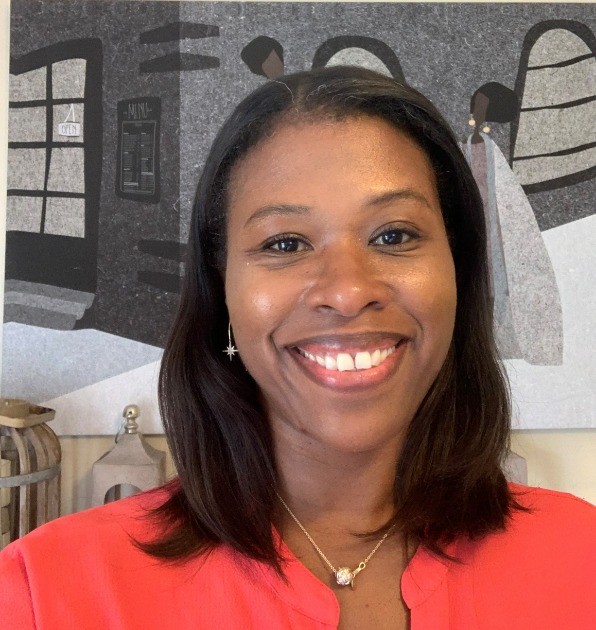 Tanya Ghans, Senior Editor

LEADERSHIP
E-mail: tanya.ghans@corwin.com
Tanya Ghans has over 20 years of professional experience in the education field as a teacher, teacher leader, school administrator, and central office leader. With a Bachelor's degree from Rutgers College and a Master's degree from Columbia University, Teachers College, Tanya started her career with Teach for America where she served in the Baltimore City School for three years, and in later years she has taught kindergarten through eighth grade, and helped her students achieve some of the highest performance scores in New York State. She spent 12 years serving as a Grade Leader, Literacy Coach, and Academic Dean, and Academic Director for Excellence Community Schools in the Bronx, a 2012 National Blue Ribbon School of Excellence awardee. Tanya transitioned careers to bring her long acquired educational experience to the world of publishing through her work building a list of professional development resources at Benchmark Education. Tanya is the daughter of Caribbean immigrants, was born in Brooklyn and remains a "city girl" at heart. She now lives in New Rochelle, New York with her husband, two children, and one very large cat. She relaxes by reading horror books, designing her home, and spending lazy days at the beach.

Dan Alpert, Publisher & Program Director

EQUITY/DIVERSITY, PROFESSIONAL LEARNING
Telephone: (415) 753-2129
E-mail: dan.alpert@corwin.com
Dan was born and bred in New Haven, Connecticut and is a product of the New Haven public school system. He has a B.A. from McGill University in Montreal Canada. Dan lived in New York City for more than a decade after college and began his publishing career in 1984 at Random House. This was followed by editorial stints at McGraw-Hill and Thomson/Wadsworth (now Cengage). Prior to Corwin, he served as Education and Social Work Editor for Wadsworth. In 1989, he migrated to San Francisco and never looked back. Aside from reading and writing, Dan's passions are the arts (especially theater), travel, and social justice.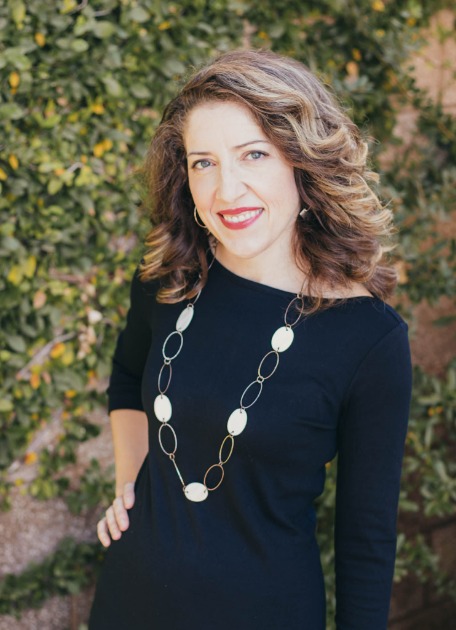 Erin Null, Associate Director & Publisher
CORWIN MATH, STEM
Telephone: (805) 410-2004
E-mail: erin.null@corwin.com
A "Bay Area gal" in her heart, Erin was born in San Francisco and raised in San Jose, California. After stints living in Paris and Connecticut, she returned to California and has rooted herself and her family in Folsom (yes the one with the prison). Having begun her publishing career in 2003, Erin has held nearly every publishing role there is starting out packing books in a warehouse, and moving through various marketing, sales, and production roles before she found her true home in editorial, where she first honed her Acquisitions Editor skills at Jossey-Bass/Wiley. Erin joined Corwin in 2014 where she founded and launched the Corwin Mathematics imprint. She is now Associate Director and Publisher overseeing STEM. Erin is also a Publisher overseeing Corwin Mathematics, Leadership, and Teaching Essentials. Her skill and experience lie not just in developing print and digital books and journals, but also training and development tools; online assessments; and online and hybrid workshops, seminars, conferences, and certification programs. Erin earned her Bachelor's Degrees in English Literature and French at University of California, Davis, and is now happily married to her college sweetheart, Jeff, and they have two incredible children: Hannah and Logan. As the daughter of a teacher, a mother, and a lifelong learner, Erin has a deep passion for the role our schools play in helping young people reach their potential. Back when Erin had spare time, she loved to read, travel, and is still an obsessive gourmand.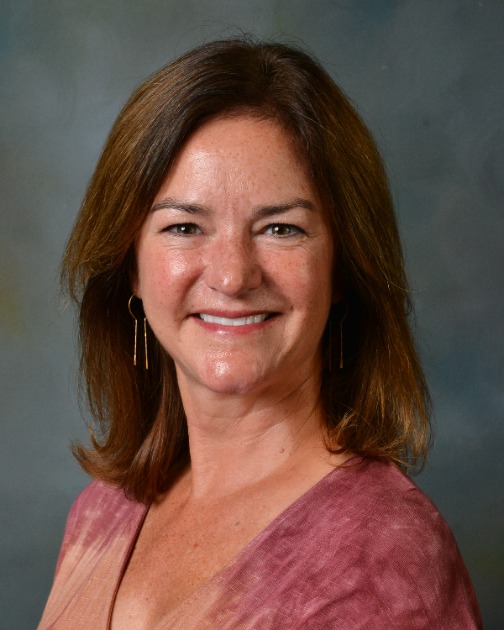 Jessica Allan, Publisher

BRAIN-COMPATIBLE TEACHING AND LEARNING, EXCEPTIONAL EDUCATION, SCHOOL COUNSELING, AND VISIBLE LEARNING
E-mail: jessica.allan@corwin.com
Jessica was born in England and lived in Australia and 6 states before settling in the Pocono Mountains of Pennsylvania. She attended the University of Richmond, taught high school English in France, and then began her career in publishing at Random House while earning an M.A. in Literature from NYU. Jessica continued to work in publishing in New York City, for Callaway and then Scholastic, before joining Brookes Publishing as an acquisitions editor for literacy, learning disabilities, and mental health. She joined Corwin in 2007 and feels privileged to work with such dedicated professionals—both colleagues and authors. Her husband works in publishing as well, so they own a lot of bookcases. She is a true believer in the importance of public education and a champion of her authors. Outside of work, Jessica cherishes free time spent reading, traveling, running with her dog, hiking with her two sons, and cheering on the Packers and the Buckeyes.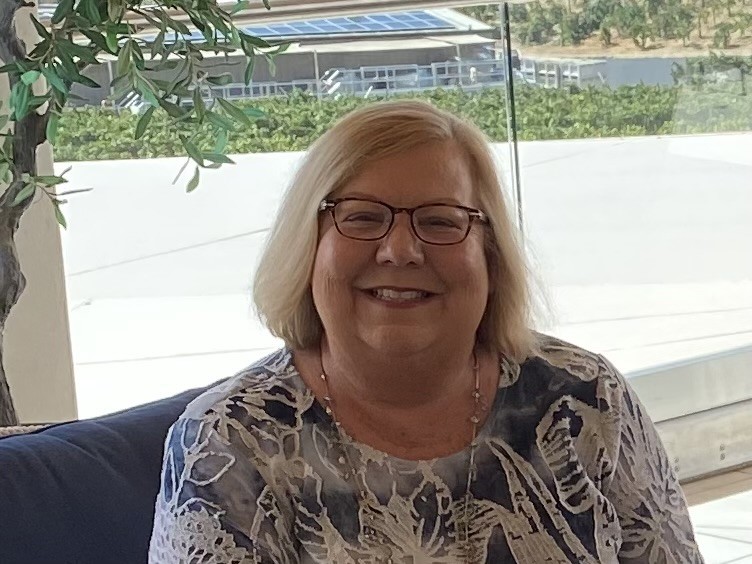 Debbie Hardin, Acquisitions Editor

CORWIN MATH, STEM
E-mail: debbie.hardin@corwin.com
Debbie is a native of Southern California, born and raised in San Diego and currently living in Temecula (with a 10-year residence in Washington, D.C., in between). She began her publishing career in the Textbooks Department at Harcourt Brace Jovanovich within weeks of earning her B.A. from the University of California San Diego and has been hooked on academic publishing ever since. Debbie believes that education is the key to a sustainable, equitable, and peaceful future and has spent the better part of three decades creating STEM content to help students reach their full potential. Through her leadership roles at various publishing houses over the years (including Benjamin Cummings, Pearson Education, and Macmillan Learning), Debbie includes among her accomplishments having led initiatives in digital content transformation, workflow redesign, and infusion of a DEI lens into published content. Debbie loves to travel, hike, garden, read, cook, and visit local wineries (where she also likes to shop!). She and her husband are proud parents of one daughter.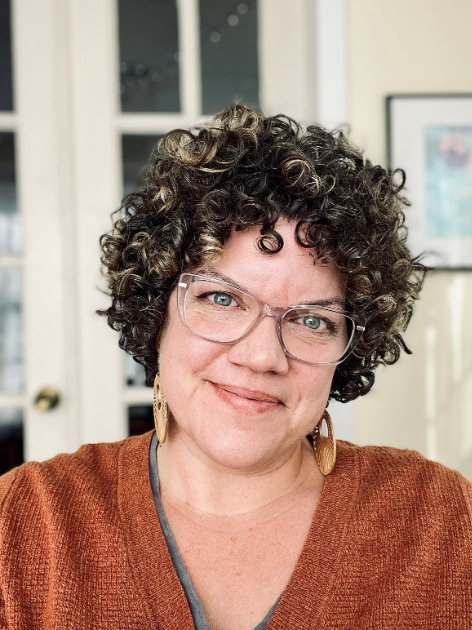 Tori Bachman, Executive Editor
CORWIN LITERACY AND TEACHING ESSENTIALS
E-mail: tori.bachman@corwin.com
As the child of teachers and grandchild of a middle-school principal, Tori's commitment to education and educators started early in life – in fact, she's been attending teachers' conferences since she could walk! Tori joined the Corwin team in 2017, bringing experience in editorial, marketing, and event planning from previous careers at the International Literacy Association (ILA) and Stenhouse Publishers. She loves her work supporting sharp, passionate educators through each part of the idea-generating, writing, and publishing process—and beyond—to help them bring their best ideas into the world. When she's not reading education blogs, scribbling in notebooks, or lurking in Twitter edu-chats. Tori's most likely to be found outdoors: hiking, kayaking, playing basketball in the backyard with her sons, or simply reading a book while perched on a rock on her beloved Maine coastline.

Lisa Luedeke, Publisher

CORWIN LITERACY
E-mail: lisa.luedeke@corwin.com
A life-long New Englander, Lisa was born in Connecticut, raised in Maine, and went to college in Vermont and New Hampshire. Armed with a BA in English and a masters degree in teaching secondary English, she taught high school in Maine, became a sales representative for Macmillan's college division, and taught high school English in an IB program in Slovenia, but she landed her dream job—as an editor for Heinemann's secondary and college English lists—in 1997. After thirteen years there, she landed her second dream job—as the founding Publisher of Corwin Literacy. Lisa's first young adult novel, Smashed, was published by Simon & Schuster in August 2012 and she's just finished drafting her second. She lives in New Hampshire with her husband, daughter, and dog, Ginger, where they hike, ski, swim, and hang out at their local bookstore, The Toadstool.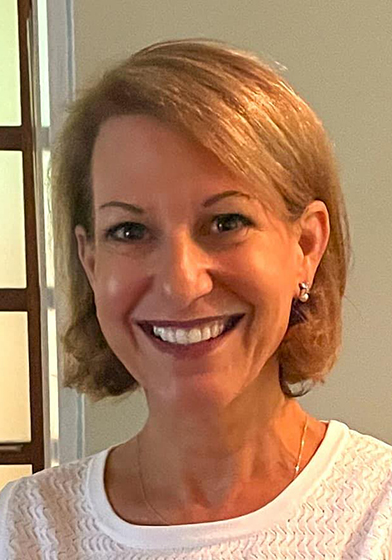 Monica Eckman, Vice President & Editorial Director
E-mail: Monica.Eckman@corwin.com
Monica is the Vice President and Editorial Director for Corwin Press/SAGE Publishing. She manages the Acquisitions and Content Development Editors while spearheading the strategic vision, research, mission and growth for print and innovative digital products. Prior to joining Corwin, Monica was the Editorial Director for SAGE College, managing Acquisitions teams for Congressional Quarterly Press, Communication Studies, Sociology, Anthropology, Social Work, Gender Studies as well as Product Managers who built digital products across SAGE College. Prior to Corwin and SAGE, Monica spent 10 years at Cengage and 15 years at McGraw Hill in a variety of leadership, editorial and product management roles. While she saw incredible success at both companies, it was during her time at Cengage where she was asked to help transform their company with new business models and to manage a team to focus on their digital future. Her expertise and passion for editorial coupled with her deep understanding of digital tools for learning will help keep Corwin editorial relevant and impactful for the long term.
Teaching is in Monica's blood, her mother was a K12 teacher and her father was a medical doctor/professor at the University of Toronto. Monica grew up on the downtown University of Toronto campus, she holds a Bachelor's degree in Psychology from McGill University, Montreal and a Master's Degree in Mass Communication/Journalism from Emerson College, Boston. Monica is married and lives in Andover, Massachusetts. She has two sons: one a student at University of Toronto and the other a high-schooler at Brooks School.